"Fire Dragon Dance", a form of traditional dance at the Junhe neighborhood in Guangzhou's Baiyun District, has filed an application for recognition as a city-class item of intangible cultural heritage. Previously, this special form of dance has been put on the district' s first list of items of intangible cultural heritage for priority preservation.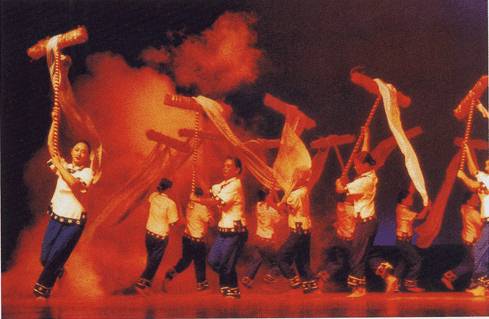 (Shenzhen government file photo)


"Fire Dragon Dance", dating back to the reign of Emperor Xianfeng of the Qing Dynasty, is performed on the evening of the 15th day of the 8th moon of the lunar calendar. The "fire dragon" is made of straw and oil lamps are placed along the length of its body at an 80cm interval, with joss sticks planted around the lamps. During the performance, the lamps and joss sticks are lit up. It's believed that the "dragon" can make people's wishes come true.